Lead the Fight for Our Nation's Soul
The people of the United States face an ever-expanding government exceeding the original bounds of the Constitution. Our nation crumbles under widespread tyranny, burdensome regulation, and a swelling national debt.
We need students who aspire to be statesmen and leaders in this struggle for self-governance. If you are a student or a recent graduate, step up, sign your name among the leaders of American patriots, and apply to be a part of the

Emerging Leaders Program

.
Grassroots Leadership Intern
---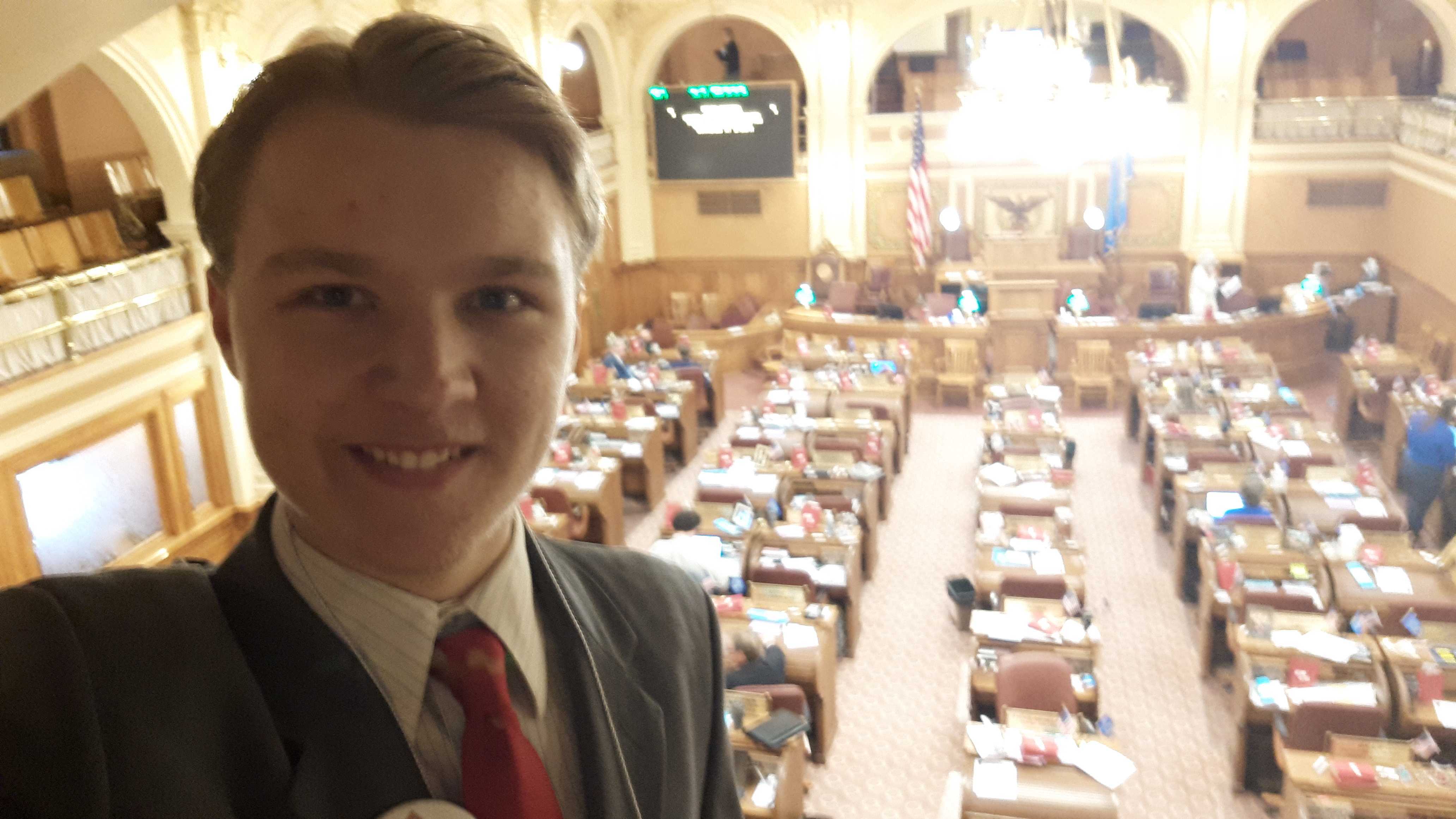 Tasks
Build relationships with grassroots individuals
Develop grassroots strategy for activism, recruiting, and training
Train and develop leaders through the servant leadership model
Provide leadership, guidance, and direction to a grassroots team
Qualifications
Strong interpersonal skills
Proven leadership ability
Sale/marketing experience is a plus
Send Questions and Applications to internship@cosaction.com
---
Grassroots Information Systems Analyst Intern
---
Tasks
Review and investigate information systems tracking for accuracy
Gather data and input into graphs and spreadsheets
Work to identify and track key performance indicators
Spreadsheet and data manipulation
Qualifications
Proficiency with spreadsheets
Send Questions and Applications to internship@cosaction.com
---
Technology Management Intern
---
Tasks
Assist COS IT leadership with all computer and system-related concerns from clients or other employees

Assist management in creating training materials pertaining to computer troubleshooting and usage

Organize and file documentation pertaining to warranties and instructional guides for computer hardware

Complete detailed reports listing requests for technical assistance, steps taken to resolve them, and the specific dates/individuals involved

Coordinate with State Information Analysts across the nation for messaging
Qualifications
Technical and analytical skills

Able to use organizational skills in hardware and software troubleshooting

Interpersonal skills

Excellent written and oral communication skiills
Send Questions and Applications to internship@cosaction.com
---
Media and Marketing Intern
---
Tasks
Assist in making calls to the media (radio, print, and tv)

Assisting with reporting, marketing, and COS fundraising
Collaboration on digital strategies across all COS platforms
Organizing and creating spreadsheets
Data analysis and interpretation
Qualifications
Proficiency in using XL, Microsoft Word, and Google Drive
Able to use and design in Wix
Understanding of Salesforce (optional)
Optimal computer knowledge
Strong desire to analyze data
Send Questions and Applications to internship@cosaction.com.
---
Regional Director's Intern
---
Tasks
Recruit, manage, and supervise volunteers

Organize and review grassroots information and statistics

Assist in event planning for regional events

Hlp build and empower teams of volunteers

Track multiple processes simultaneously
Qualifications
Proficiency in Microsoft Office and Google Drive

Strong interpersonal and relationship building skills

Ability to work within and form teams

Comfort with learning new software

Self-motivated individual
Send Questions and Applications to internship@cosaction.com.
---
---
Earn Experience Working Directly with One of Our National Team Members
​
You will undergo a discussion-based leadership course centered on Servant Leadership by Dave Kuhnert, among other readings. Led by the Intern Coordinator Andrew Woodruff and COS President Mark Meckler, you will learn how to integrate its teachings into your everyday life through weekly socratic webinars and conversations with national team members and high-profile supporters of our movement.



You will receive hands-on feedback and direction in order to improve your professional portfolio, including items such as your resume and cover letter. Part of your training will include a series of mock interviews from our national team members who have years of experience to equip you for a budding career.
​



Our program contains an all-expenses paid trip to our nation's capital to dive into our history, enjoy one another's company, meet influential leaders in politics, and participate in private classes on statesmanship, self-governance, rhetoric, and first principles. This educational opportunity will continue through the latter half of the internship with a series of case studies of numerous American statesmen. Ultimately, we hope to form a long-lasting relationship with you. While we pursue that friendship, we will endeavor to educate and serve you so you can go out and do the same for others.
2021-2022 Internship Dates: September 21, 2021 - May 14, 2022
Time: 10-20 hrs/week
Compensation: $10/hour+
Application Due Date: Applications are reviewed upon acceptance
Thank you for your submission!
Meet the Intern Coordinator
Andrew Woodruff is a former COS Intern who engages in grassroots activism and educates young minds, building and equipping the next generation of servant leaders. At Convention of States, Andrew is the Intern Coordinator for the Emerging Leaders Program, and diligently works to further the cause of self-governance and civic duty. Andrew lives in Palm Desert, CA, and studies History at California State University San Bernardino.